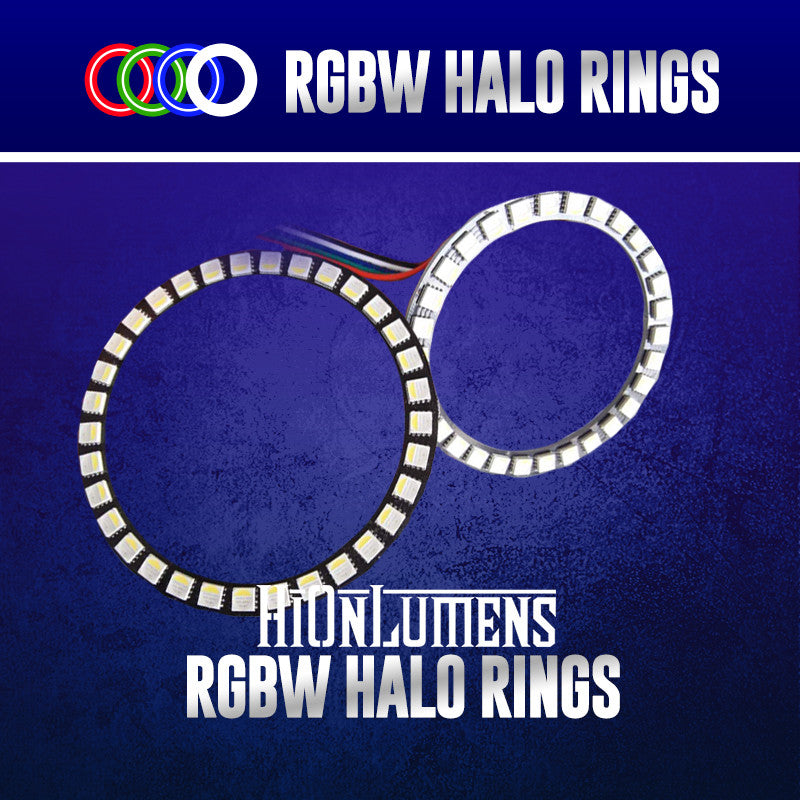 RGBW Halo Rings (60mm-160mm)
Package Includes:

(2) RGBW Halo Rings
Vehicle specific driver(s)
*All RGBW halo kits require a remote to function, so don't forget to select either a "RF Remote" or "Bluetooth" remote in the "Add-Ons" tab prior to check out. All remote purchases include a 4-to-1 splitter.

*With our Pre-Wired Remote option, all you will have to do for install is connect power and ground to the battery, and simply insert your halos into our 4-way splitter.
*This package is the Halo Kit ONLY.  Housings are sold separately.*