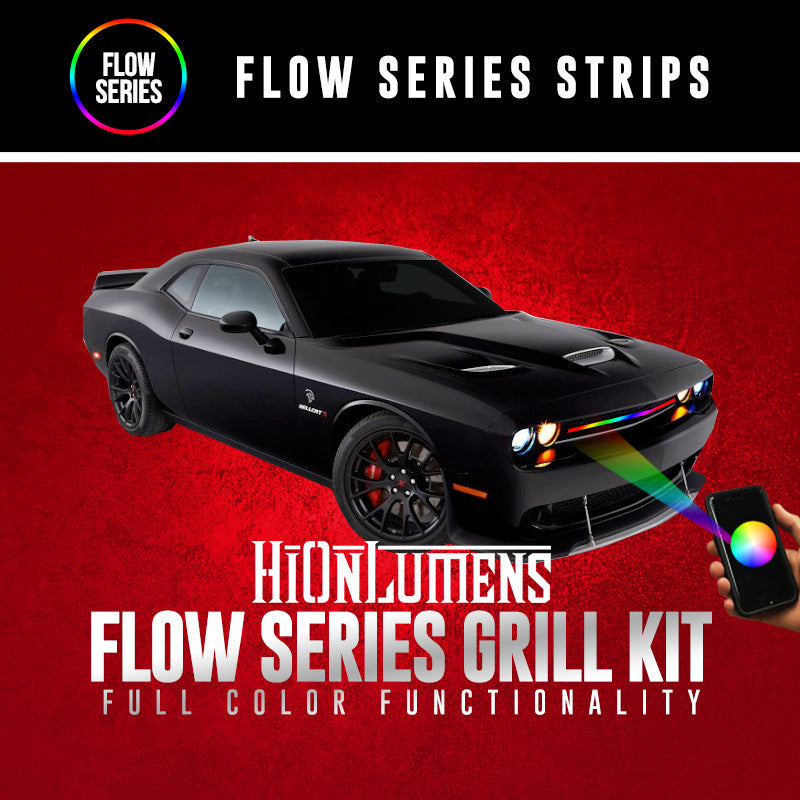 Flow Series Grill Lighting Kit
Product Description
This Flow Series Grill Lighting Kit runs off of a 5V system, which means it's compatible with our Flow Series Halo Kit, they're the perfect match! This strip offers full color functionality along with over 200+ sequential modes. Mount it directly behind your grill and sync it up with your current Flow Series setup! However, it also functions as a standalone kit!
*Be sure to confirm that you have an open input available on your current setup, if you have (1) available, you're good to go! IF NOT, don't worry, just simply select a "2-to-1 Splitter" with a remote.
Order Includes:
(1) Flow Series Grill Lighting Kit

Add Your Remote:
*All halo kits require a remote to function, please select one of the remotes available below: our Bluetooth Remote controls your setup through an app on your mobile device, our M7 remote is our wireless handheld remote.