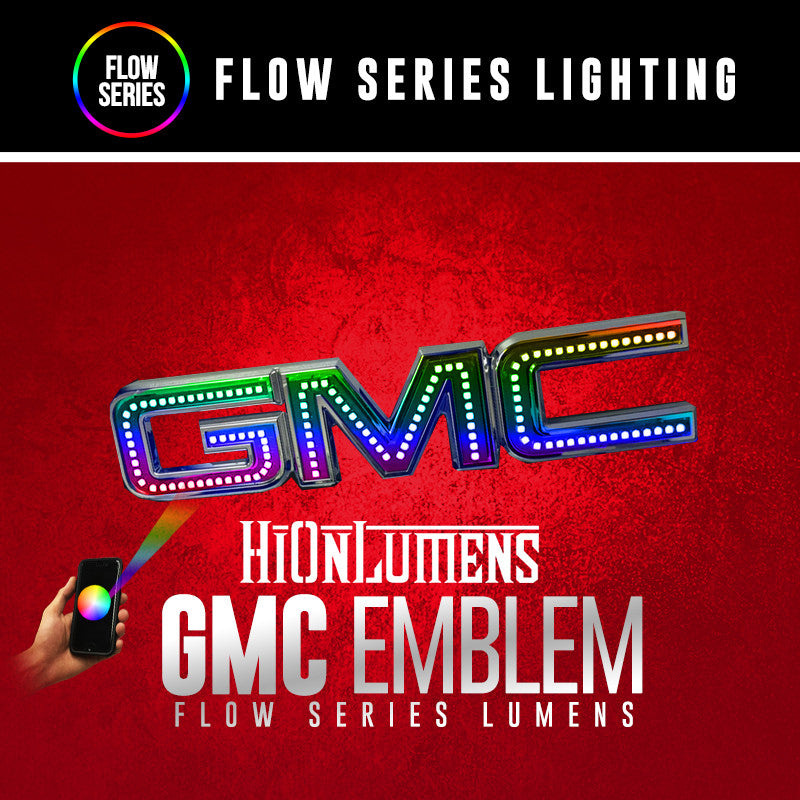 Flow Series GMC Lumens
Product Description
These GMC Flow Series Lumens offer full color functionality as well as hundreds of sequential modes and patterns. The flexibility of these make your install a breeze in areas that would normally be more difficult. Flex them into a full circle or apply them to flat areas as well.
Order Includes:
Add Your Remote:
*All halo kits require a remote to function, please select one of the remotes available below: our Bluetooth Remote controls your setup through an app on your mobile device, our M7 remote is our wireless handheld remote.

Pre-Wired Remote:
*With our Pre-Wired Remote option, all you will have to do for install is connect power and ground to the battery, and simply insert your halos into our 4-way splitter.