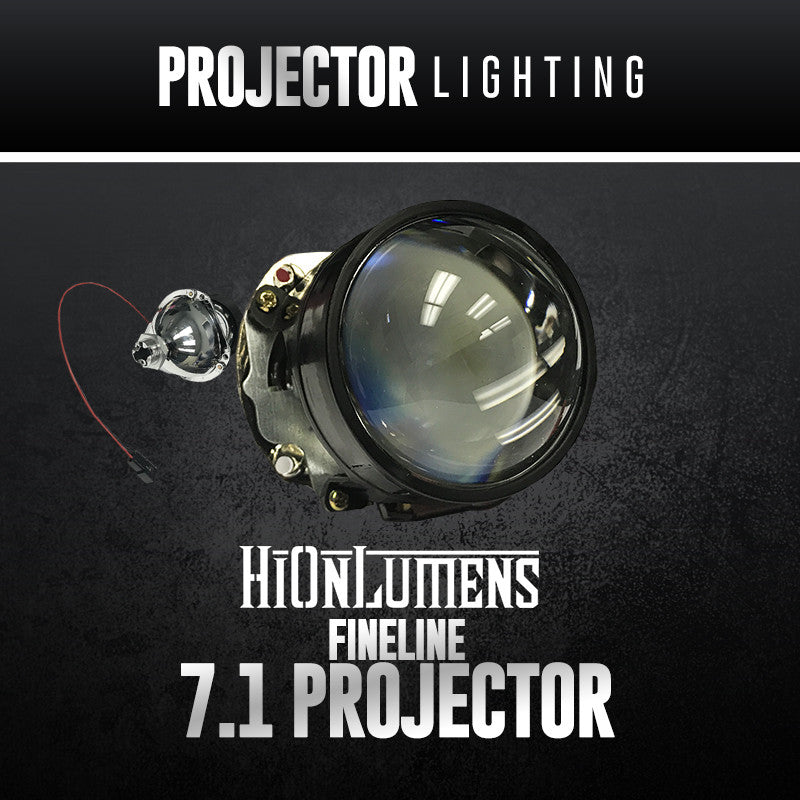 Fineline 7.1 Projector
Product Description:

Looking to really step up your output? But not empty your wallet? We've got you covered!  Our Fineline Bi xenon 7.1 h1 projectors have a great crisp cutoff, awesome color flicker and a wide, even output.  

With the threaded shaft making for an easy install, and included hardware making some models a direct fit with no modification of the headlight bucket needed!

Stop struggling to see at night with the poor output of your oem halogen housings, and let our Fineline projectors light up the night!

Our projectors have the 7.1 engraved on the projector for authenticity, accept no immitations!


Order Includes:
A lifetime warranty
2x Fineline Bi xenon  H1 Projectors  
2 x Hardware bags
Optional: Pair of Chrome Mini Gatling Shrouds