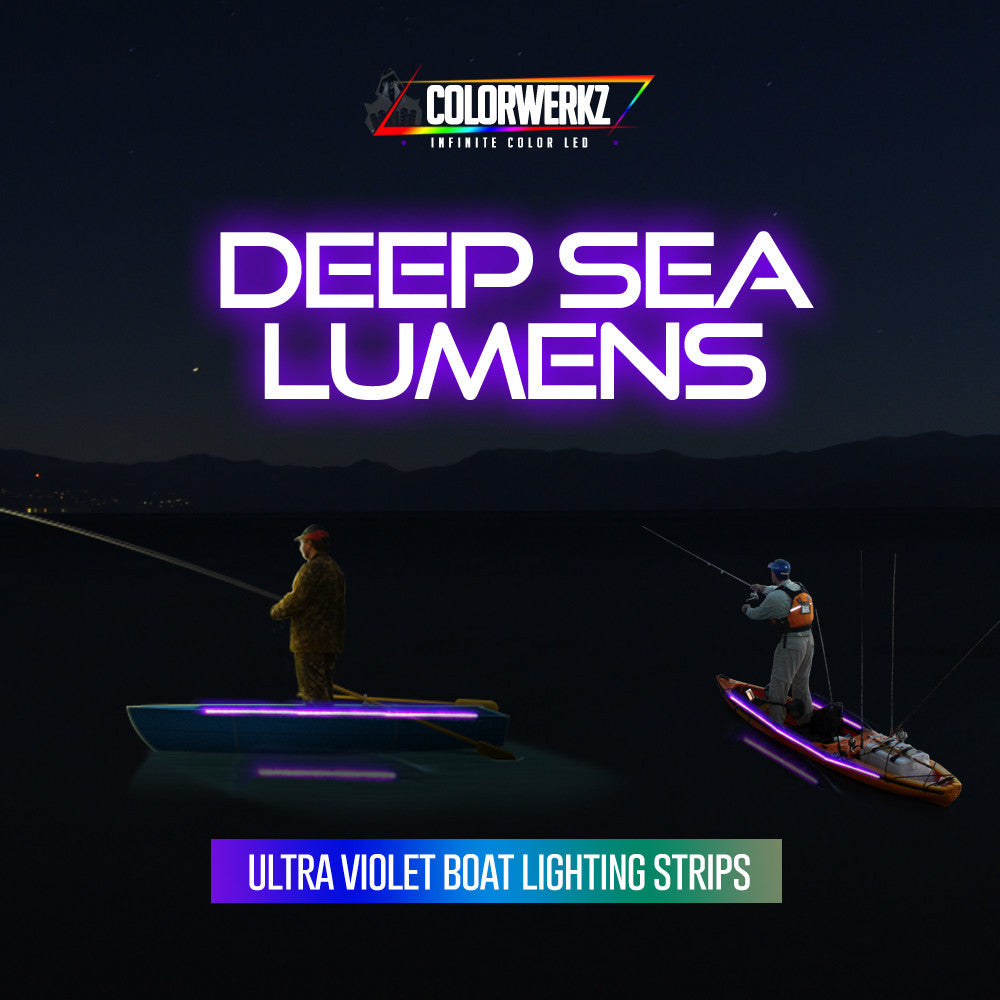 Deep Sea Lumens - Ultra-Violet Boat Lighting
Product Description:
Our Deep Sea Lumens are ideal for fishing, boating at night, etc. These ultra-violet lights illuminate objects underwater, including anything from rocks, logs, debris, or even that big fish you've been chasing all day! These also help you avoid crossing lines with your partner and losing the fish of your dreams!
Kit Includes:
(4) 60" Ultra-Violet Marine Lighting Strips
(4) 15' All-weather insulated wire
All sales are final, any returns will be honored in the form of in store credit only.