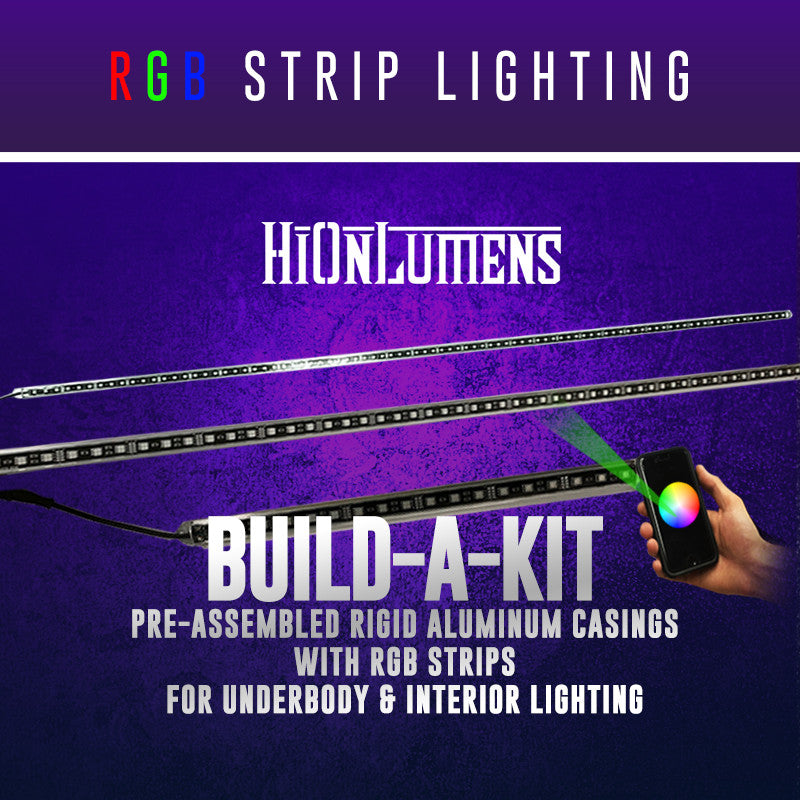 Build-A-Kit | Pre-Built Aluminum RGB Strips
Product Description
These Pre-Built RGB Strips come already assembled in our custom aluminum mounting strips making your install a breeze! Cycling through hundreds of different modes and functions, the color combinations are virtually endless.
Order Includes:
(1) RGB Strip Pre-Installed in an Aluminum Casing
Add Your Remote:
*All Colorwerkz kits require a remote to function, please select one of the remotes available below: our Bluetooth Remote controls your setup through an app on your mobile device, our M7 remote is our wireless handheld remote.

Pre-Wired Remote:
*With our Pre-Wired Remote option, all you will have to do for install is connect power and ground to the battery, and simply insert your halos into our 4-way splitter.